No Comments
7 Celebrities Who (we think) Should Have Had Prenups - Divorce Help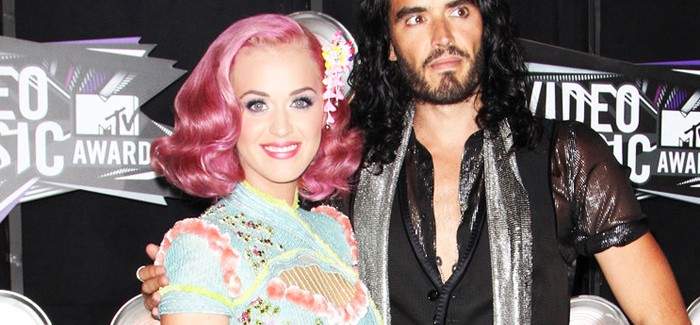 Who needs a job when you can get a divorce from a successful celebrity? Although prenuptial agreements can take the romance out of a discussion about marriage, we think that the following celebs should have given them a second thought:
1. Reese Witherspoon with Ryan Phillippe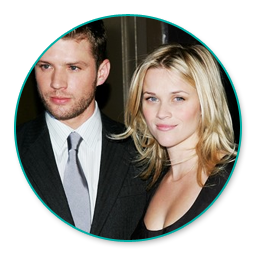 Breadwinner Reese Witherspoon was raking in $20 million per movie at the time the couple decided to call it quits in 2005, after 7 years of marriage. Ryan Phillippe, on the other hand, was making about $2.5 million. According to California law, the splitting pair had to divide their assets 50/50 in their divorce. Although Witherspoon took quite a hit, she continued to star in blockbuster movies like Four Christmases and Water for Elephants, undoubtedly making a fair share of her wealth back, and then some. She went on to marry agent Jim Toth in 2011. When rumors of a second marriage prenup began circling an "Extra" insider Rob Shuter shot them down. "Friends tell me if she felt she needed a prenup, he wasn't going to be the man for her."
2. Kelsey Grammar with Camille Donatacci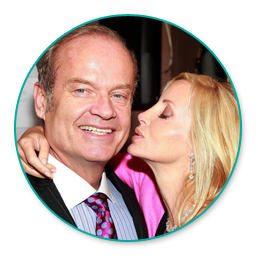 Kelsey Grammar was one of the highest-paid actors on television when he said "I do" to third wife Camille Donatacci. Grammar requested that a portion of his earnings during the first four years that Frasier was on the air be declared as separate property. After that, the following seven years of the show would be divided 50/50 in the case of a split. After watching an interview with Grammar on a daytime talk show, Donatacci learned that Grammar was having an affair. The former Playboy model and reality star walked away with a reported $30 million in the couple's divorce settlement. Grammar went on to quickly remarry his mistress, again without signing a prenup.
3. Katy Perry with Russell Brand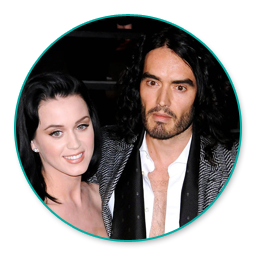 Just a few days before the famous duo tied the knot, Russell Brand was quoted saying, "I want to make our wedding just about me and her loving each other. We want to get married in front of our friends and family and keep it normal. It ain't about selling the pictures, it ann't about doing no prenup." Fast forward less than two years, and Brand filed for a divorce against Perry's wishes. Perry's biggest fear was disappointing her conservative and religious family, but Perry's mom now says that she "thanks God every day" for Perry's divorce from Brand. Brand stands to make an estimated $20 million of pop star Perry's fortune according to California state law. That's $3 million more than Brand's solo net worth.
4. Jennifer Lopez with Cris Judd
In 2002 after a measly nine months of marriage, successful singer/actress Jennifer Lopez divorced her backup dancer, Cris Judd. Lopez not only failed to sign a prenup, she reportedly threw nearly $15 million at Judd in order to buy his silence and allow her to begin her budding relationship with her Gigli co-star, Ben Affleck.
5. Madonna with Guy Richie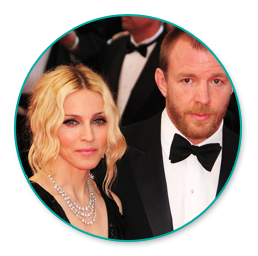 When the Material Girl married film director Guy Richie in 2000 neither of them wanted a prenup. Eight years later, when the pop icon was worth an estimated $500 million, the pair got a divorce. Guy Richie walked away with between $76 and $92 million, as well as $60 million in assets, including the couple's 1200-acre English estate. Madonna kept both her New York and Los Angeles homes, as well as most of her fortune. Richie made out like a bandit, and we think she'll survive on her current salary of between $50 and $100 million a year.
6. Jessica Simpson with Nick Lachey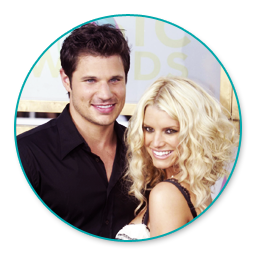 It was a match made in reality TV heaven. Two pop stars in love, and starring in their own TV show, Newlyweds, that documented the highs and lows of young marriage. When the two tied the knot they probably thought they had similar earning potential, but three years later when a divorce was filed, the couple learned differently. At the end of their marriage, Simpson was worth an estimated $35 million. Simpson's father offered Lachey $1.5 million, which was chump change compared to what he was entitled to. Lachey ended up ultimately walking away with more money, but a considerable amount less than half of what Simpson earned during the marriage.
Simpson has since built a retail empire and is engaged to NFL player Eric Johnson, with whom she has two children. The couple was previously arranged to marry, but the wedding date was postponed because Johnson said he would only marry Simpson if she threw out the prenup. A date was put off again when Simpson became pregnant. Finally, the duo has reportedly set a final wedding date. It is currently unknown whether or not Johnson has had a change of heart about the prenuptial agreement.
7. Roseanne Barr with Tom Arnold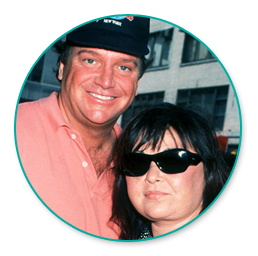 Successful comedian Roseanne Barr gave her attorney the axe for even suggesting that she sign a prenup with actor Tom Arnold, who worked as a writer on Barr's sitcom, Roseanne. The pair married in 1990, and their union lasted only four years. Arnold walked away with a reported $50 million. Oh, and a permanent reminder of his time with Barr – a photo of her tattooed on his chest.