No Comments
I Do, Take Two: 11 Reasons Partners Renew Their Vows - Divorce Help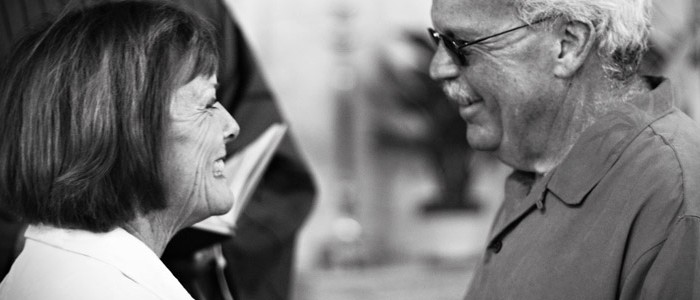 In a time when divorce is the norm and successful marriages have become something of an anomaly, spouses are doing the "I do, take two," more and more frequently.
What do Heidi Klum, Jennifer Lopez, Madonna and Demi Moore all have in common? They all took a second trip to the altar with their mates, and shortly thereafter their marriages came to a screeching halt. So you have to wonder – is vow renewal the kiss of death to a happy marriage, a last-ditch effort to save a union, or is it truly a celebration of love and devotion? We have narrowed down the top 11 reasons that couples decide to renew their vows:
The Wrong Reasons:
Women Love Weddings: The romanticized idea of a beautiful wedding, complete with the perfect gown, gorgeous floral arrangements, a candlelit dinner and a scrumptious cake will always get a woman's heart pounding. From the first day a little girl pretends to walk down the aisle, they dream of their ideal wedding day. When being a wife has become complacent, being a bride offers a new glamour and excitement. When a vow renewal is about reliving the fantasies of the wife, rather than celebrating a union, it's the wrong reason!
Guilt: When a spouse has engaged in infidelity or betrayal, vow renewal is often a way for them to try to wipe the slate clean. They may want to conceal their dishonesty with a renewal ceremony, or have an honest desire to recommit to their spouse. Often, they want to acknowledge the institution of marriage and all of its components, and prove to their spouse (but more often to themselves) that they are in it for the long-haul.
Excuse for a Party: When life gets ho-hum and a marriage turns dull and gloomy, some couples decide to renew their vows to spice things up. Partners who are bored with their day-to-day lives should, instead, consider throwing a soiree or lavish birthday party. Using vow renewal as an excuse for a party demonstrates a lack of seriousness in the recommitment of marriage.
Lackluster Union: When the lust has disintegrated, butterflies are gone and intimacy just isn't what it used to be, couples sometimes think that doing it over again will bring them back to the emotional level that they were on the first time around. The bottom line is that you can't fight fire with fire, and you can't fix marriage with marriage.
Last-Ditch Effort: When a marriage is holding on for dear life, some couples are unable to face the reality that divorce may be on the horizon. Instead of going to counseling, talking about problems in their marriage or discussing the option of separation or divorce, they put on their blinders and renew their vows in hopes that it will spark something magical that will change the course of their marriage.
The Right Reasons:
Milestone Anniversary: When a couple has made their marriage last 10, 20, perhaps even 50 years it's time for festivities to begin. Spouses in successful marriages, who have remained happily in love, want to celebrate their union with friends an family.
Financial Stability: Sometimes couples tie the knot when they are young and financially unable to celebrate the way they want. Maybe the cake was from the grocery store and the wedding dress was a hand-me-down. Spouses who have newfound financial freedom use the opportunity of renewing their vows to make it right the second time around, and to indulge in the excess of the occasion.
For the Sake of Love: Simply put, some couples are grateful to have found someone who has been able to share true love with them through the years. They love each other more and more with every passing day, recognize how unusual that is and renew vows to acknowledge their happy and successful union.
Overcome an Obstacle: When a crisis like a major health problem, child's illness, financial desperation or the closing of a family business has tested a marriage, some couples who have seen their way to the other side together want to renew their vows to mark a new beginning to the rest of their lives together.
Inclusion of Absent Parties: Many couples want to include their children, family members who weren't in attendance the first time around, or new friends who have become vital parts of their lives in their celebration of marriage.
A Formal Ceremony: Couples who eloped without any witnesses or took a trip to the courthouse to become legally bound often regret not celebrating their union with the important people in their lives, so they decide to renew their vows in order to bring together families and have a proper ceremony and gathering.