No Comments
6 Celebrity Marriages that Sprung from Infidelity - Divorce Help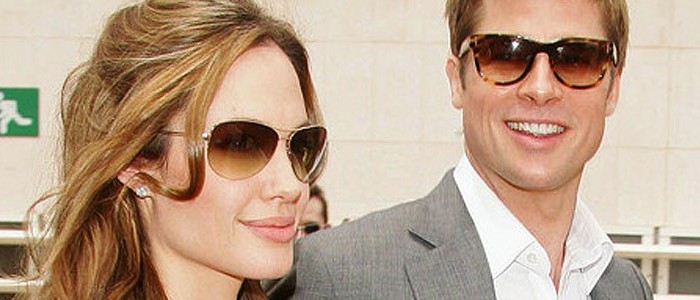 It isn't everyday that infidelity in marriage gives way to wedding bliss. Well, for these six celebrities, cheating hearts paved the way for marital happiness – whether it led to joy in their own new unions or success in the marriages of their exes.
Ethan Hawke and Ryan Shawhughes
Ethan Hawke and actress/model Uma Thurman met on the set of Gattaca and formed what appeared to be a solid relationship. Thurman and Hawke got hitched in 1998 and went on to have two children together. After 6 years of marriage, rumors of Hawke's affair with their children's nanny, Ryan Shawhughes, hit gossip headlines. Thurman filed for a divorce in 2004 and Hawke went on to continue his relationship with Shawhughes. The couple remained together and tied the knot in 2008. They welcomed their first baby girl one month later, and another in 2011.
Shania Twain and Frederic Thiebaud
Robert John 'Mutt' Lange wasn't only Canadian pop-country star Shania Twain's husband – he was her producer as well. Lange, 17 years Twain's senior, married her in 1993 and the two had a son together in 2001. It wasn't until seven years after their baby boy was born that the pair pulled the plug after a flurry of allegations that Lange cheated on Twain with the manager of their Swiss chalet, Marie-Ann Thiebaud. Did we mention that mistress Thiebaud was also Twain's best friend? Twain sought comfort in the arms of her former best friend's ex, Frederic Thiebaud, and the two married in 2011.
Brad Pitt and Angelina Jolie
America's sweetheart Jennifer Aniston wed "Sexiest Man Alive" Brad Pitt in 2000, and the couple was quickly regarded as one of the few successful celebrity marriages – America's Golden Couple. Too bad Pitt couldn't escape the sultry allure of Hollywood bad girl Angelina Jolie while they were on set filming Mr. & Mrs. Smith. Pitt left Aniston to move onto a relationship with Jolie in 2005, and vehemently denied any and all cheating allegations. Jolie threw him under the bus just a few years later in 2008 when she spilled the beans that she and Pitt fell in love while shooting Mr. & Mrs. Smith.
Eddie Cibrian and LeAnn Rimes
The pair met while starring together in the Lifetime TV movie Northern Lights in 2009. LeAnn Rimes was married to dancer-turned chef Dean Sheremet, and Eddie Cibrian to reality star Brandi Glanville.
It didn't take long for Glanville to learn of the torrid affair – the scandal hit national headlines and Rimes and Cibrian were picked apart by fans everywhere. Glanville immediately kicked Cibrian out of their home and Cibrian swiftly filed divorce papers. Rimes ended her marriage to Sheremet the following year in 2010. Cibrian and Rimes tied the knot in 2011 and recently celebrated their two-year anniversary.
Woody Allen and Soon-Yi Previn
Quite possibly one of the most bizarre and disturbing love scandals of all time is the affair between iconic writer/director Woody Allen and Soon-Yi Previn. After more than a decade of being married to actress Mia Farrow, Farrow discovered that Allen was being unfaithful when she found naked pictures of who else but her adopted daughter from a previous marriage, Soon-Yi Previn (35 years Allen's junior). Allen was 56 and Previn was 21 years old. The two continued their relationship after Allen's divorce to Farrow was finalized, and married in 1997 in Venice, Italy. They went on to adopt two children of their own, and remain together to this day.
Tori Spelling and Dean McDermott
When the pair met on the set of the Lifetime TV movie Mind Over Murder, she was married to actor-writer Charlie Shanian and he was married to Toronto TV personality Mary Jo Eustace. After merely three weeks of filming together, Spelling and McDermott claimed to have fallen in love. When Eustace, who had a 7-year old and a newly adopted infant daughter with McDermott, asked him if he had met someone he responded, "Yes. . . We're soul mates." Spelling's husband found out in an even more unconventional way. Shanian was walking through a grocery store when he spotted an alarming tabloid. "Fifteen months into my marriage, I opened the National Enquirer to see pictures of what appeared to be my wife giving another man a lap dance." When asked how he felt about the affair, he answered, "In the end, I didn't screw up, she did. Well, some might say she screwed down, but that's a matter of opinion."
Spelling and McDermott were privately married in Fiji less than a month after each of their divorces was finalized. The couple has four children together and is currently fighting off divorce rumors.