No Comments
Top 10 Break-Up and Divorce Flicks - Divorce Help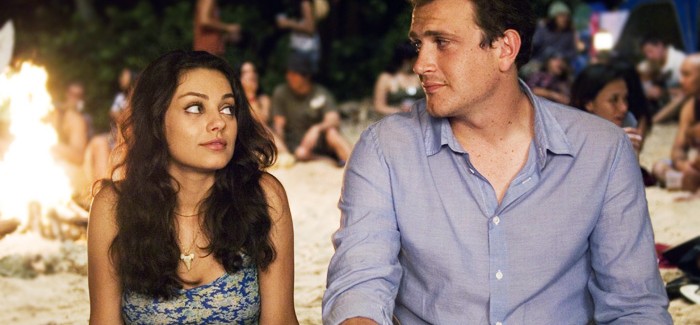 Movies can inspire hope, cradle sadness, stimulate laughter and cure boredom. Break-up movies usually do all of these things at once, and can speak to emotions in a way that no shoulder you cry on would be able to. The following are the top ten movies about break-ups and divorces.
1. Mrs. Doubtfire
In this classic flick the trio of Robin Williams, Sally Field and Pierce Brosnan all work together to create comedy gold. Williams' character, Daniel Hillard, had kids and parents in stitches when he dressed in drag as a nanny in order to spend time with his own children without his ex-wife knowing about it. Through laughter and tears, Mrs. Doubtfire teaches families about divorce.
2. Stepmom
Let the waterworks begin. This movie is about life after divorce, and all the hardships that come with it. Jackie (Susan Sarandon) and Luke (Ed Harris) end their marriage, and Luke gets reengaged to Isabel (Julia Roberts). The three discover how difficult it can be to blend families, forge relationships with ex-wives and new fiancees and battle terminal illness without a nuclear family. When their lives begin to unravel and everything seems to fall apart, they find strength and support in places they least expect.
3. Waiting to Exhale
Four affluent African-American women fight battles with men and with each other as they hold their breath, waiting for a healthy and committed relationship with a mate. This divorce film pulls at the heartstrings of unlucky in love women everywhere, as it dives into the depths of various relatable scenarios that lead these four ladies to heartbreak and love.
4. Eat Pray Love
An inspirational divorce tale that reminds people that there is life after divorce, Eat Pray Love tells the story of a woman who felt miserable and lost in her marriage, and sought to explore herself through different experiences around the world. She is met with challenges and pangs of sadness along the way, but ultimately rediscovers who she is as an individual, without a mate to define her.
5. War of the Roses
Michael Douglas and Kathleen Turner play Oliver and Barbara Rose (hence the name), who had a passionate romance and all the bells and whistles, such as a prosperous career and dream home to match. When the spark fizzles and the pair is no longer able to see eye-to-eye after 18 years, divorce is soon to follow. The movie depicts a very real chain of events, and when neither party is willing to give up their home a war erupts. Danny DeVito plays the role of the couple's divorce attorney, and even he can't believe how far the battle goes.
6. Tyler Perry's Why Did I Get Married?
Anyone keeping secrets in a marriage can relate to this movie. When four couples, who are also best friends, spend a week's long vacation together in the mountains their marital issues reach the forefront of nearly all discussions. Through screams, tears and heated discussions, secrets of infidelity and dissatisfaction are revealed as the couples ask themselves and each other, "Why did I get married?"
7. Forgetting Sarah Marshall
Okay, time for a break from the depressing flicks about the hardships of divorce. Forgetting Sarah Marshall is a hilarious, fun and refreshing look at the karma that gets piled on the unfaithful 'dumper' in the relationship, and the ability of the 'dumpee' to move on to find true love in someone who accepts and appreciates him for his flaws, quirks and awkward tendencies.
8. Kramer vs. Kramer
Dustin Hoffman and Meryl Streep play Ted and Joanna Kramer in this movie that depicts the sad and difficult realities of divorce and child custody. Joanna leaves Ted, who always put his career before his family, and leaves him to solely care for their son. Ted gradually begins to alter his priorities, only to lose his job. Just as he begins to master the balancing act of family and career, she comes back for their son. After a courtroom battle, a judge sided with Joanna and the ex-spouses are left to figure out how to raise their child.
9. The Squid and the Whale
Set in the 1980's in Brooklyn, this tale tells the story of a Bernard and Joan, played by Jeff Daniels and Laura Linney, and the woes of jealousy that lead to the demise of their marriage. The couple's two teenage sons are then left to formulate opinions about each parent, decide their living situations and witness the dysfunction in their mother's and father's lives. This story depicts the upheaval in the lives of children of divorce, and though the family in the movie is quite eccentric, kids and teens of divorce can relate to the events and challenges in the teenagers' lives.
10. The Break-up
With lines like "I want you to want to do the dishes!" The Break-Up conveys the confusion in communication, and butting of heads that occurs when couples live together. Brooke and Gary, played by Vince Vaughn and Jennifer Aniston, come together to display an all-out battle of the sexes, use jealousy to tug at each other's emotions and show the raw emotions that couples feel amid a breakup. This bittersweet romantic comedy leaves audiences laughing at how relatable these characters are, and gloomy at the realistic loss of the relationship.