No Comments
When to Listen to Your Cold Feet - Divorce Help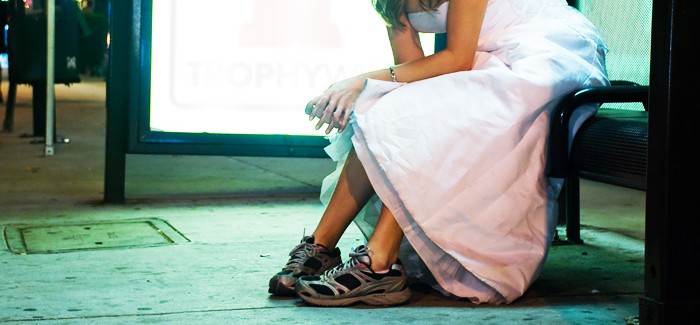 It's just pre-wedding jitters! It happens to us all! You'll be fine! It's a big day, it's just nerves!
Or is it? Studies are now being dedicated to that very question. Is cold feet before marriage a normal anxiety that should be disregarded, or is it a legitimate warning sign and predictor of divorce?
Feeling apprehensive about a marriage when the wedding date is quickly approaching is normal. What is supposed to be the happiest day of a couple's life together can feel like a loss – as though personal identity is being sacrificed for the greater good of the union. Fiancees often need to take the time to grieve the loss of their single lives before waltzing down the aisle. A bride may not be ready for every detail of the big day to come to fruition, or perhaps the honeymoon hasn't been fully paid for. But second guessing a marriage for the wrong reasons can doom a union from the start.
As it turns out, a bride's wedding jitters may accurately forecast the demise of a marriage down the road. In a UCLA study led by doctoral psychology student Justin Lavner, it was discovered that marriages in which brides had doubts before saying "I do" had a two-and-a-half times higher chance of ending in divorce within four years. The study found that, while grooms had more uncertainties about the big day, the brides' doubts were far more reliable.
3 Reasons to Listen to your Cold Feet

You have been dating your fiancee for less than a year
You're still in the honeymoon phase! You've slowly begun the transition from lust to love. Infatuation has yet to subside, you are getting to know the depths of one another and optimism and excitement overrule any doubts or red flags that you may pay careful attention to in the future.
Most people are on their best behavior during the first year of a relationship. Nasty habits, bad tempers and other unappealing aspects of their personalities haven't been showcased yet. Before making a lifetime commitment to another person, it is crucial that you experience all four seasons with them at least once. This doesn't mean that you should call off your wedding if your relationship is still budding, it just means that you should hold off and give it time to be sure that you are with someone you truly want to spend forever with.

Your conflict resolution skills don't match up
Couples fight – it's inevitable, especially when you are going to spend the rest of your lives together! When couples are passive-aggressive with one another and take jabs instead of dealing with the issue at hand, important problems in marriage can't get resolved. Some couples fight with fire and become so aggressive that things eventually become physical and dangerous. Other times when a pair cant see eye-to-eye one partner consistently backs down to the other, slowly building a mountain of resentment. If you and your mate are unable to communicate through arguments, it may be time for pre-marriage counseling.

You can't reach an agreement on fundamental issues
You want to live in L.A. and he wants a place in New York. She wants kids but you'll settle for being an uncle instead of a dad. He wants you to stay at home and perform domestic duties, but you want to work at your career. These are only a few of many capital life issues that need to be agreed upon before tying the knot. Unfortunately, many couples think that once they get married things will fall into place and everything will just work itself out.