No Comments
The 5 Stages of Grief in a Divorce - Divorce Help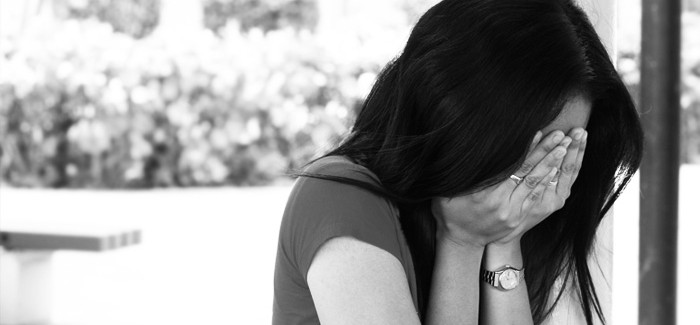 Working through the five stages of grief not only pertains to people who are mourning a death, but to anyone who is observing the loss of a loved one. Divorcing a spouse and dissolving a marriage can be one of the saddest, most trying events a person can encounter. Though the roller coaster of feelings cannot be neatly categorized, placed into organized files and dealt with accordingly, they can be put into a framework that can help you understand the emotional process of your divorce.

Denial
You can't believe this is the answer. You are in a state of disbelief. You have probably been talking about a divorce for quite some time, and may have even written up the divorce papers already. Still, how can you move on from such a disaster when at one point you had so much faith in those vows?
Divorce is the end of an era – the dissolution of a partnership that was once the most important thing in your lives. And it can be unbelievably overwhelming. Denial is nature's way of allowing us to handle only what we are mentally capable of. With time, and through the remaining four stages of grief, you will learn to understand your divorce and acquire coping mechanisms that will help get you through it and see you to the other side (we promise, there is another side).

Anger
When you finally begin to accept that your marriage is ending, you won't be happy. And that's to be expected. When such an enormous loss is in sight it can be much easier to blame others than to face what's next to come. You may blame your spouse for not trying hard enough, your family for not standing by your side or your friends for failing to warn you of your mistake before the wedding.
Various factors contributed to the decision to divorce, and the anger stage is the one in which all of those reasons replay in your mind. You are also left thinking about the list of responsibilities that are about to pile on after the papers are signed. You might have to find a new job, take care of any children on your own or juggle domestic duties with a career. You will resent all of these things for a while, but the anger will eventually subside.

Bargaining
This is a stage of desperation, in which you attempt to repair damage and undo pain. Immediately prior to a loss like this, you will grasp at any solution that could forestall a divorce. You try to tell yourself that this has all been a bad dream, and that giving up on your marriage should no longer be an option. You bargain with yourself, your spouse and even your faith. Maybe if you were just given one more chance to do it right, or maybe if you could take a last-ditch-effort vacation with your spouse in order to reignite the flame you once had. You want this marriage to work at any cost.
When bargaining doesn't work you will take one more step toward acceptance.

Depression
You couldn't bargain your way through to a happy marriage. Your imminent divorce is weighing heavily on your heart and you are in a deep state of sadness. Divorce is one of life's most stressful events, and you are mourning a great loss.
When left in this natural state of depression, it is not uncommon for people to withdraw from work, family and friends and plop in front of the TV in order to escape the whirlwind of reality and change that is surrounding them. While that can be an appropriate response for a short period of time, it is important for grieving exes to eventually turn around and surround themselves with a solid support system.

Acceptance
You have finally come to terms with your divorce and can begin to heal. Acceptance is not to be confused with joy and happiness, but it is the final stage that will put you on the path to freedom and good spirits.
Your identity as part of a pair has been replaced with your new, single personality. You are what matters now, and it's time to focus on your own life – from learning a new sport, to joining a gym, building friendships and excelling at work. You will bounce back and forth in your emotions, and will revisit depression and anger at times, but you will ultimately move on with your own life.