No Comments
The Ultimate Expert Roundup Divorce Q&A Resource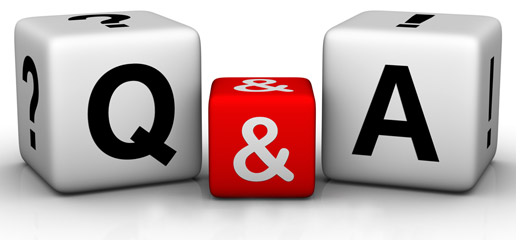 With the help from the San Diego family lawyers and Los Angeles divorce attorneys at the Boyd Law firm, we just published this comprehensive divorce Q&A resource that features eight broad divorce related questions, answered by ten of the top divorce experts, coaches, attorneys, bloggers, survivors, and other professionals in the world.  Out of the eight questions, I requested that each of these ten top divorce professionals answer five of their choosing.  This wide range of divorce topics and issues covered by the questions and the variety of divorce experts in different fields lead to an interesting assortment of answers to each question.  While only eight questions are sure to not include all the exact divorce related questions individuals have, because they questions cover broad divorce related subjects and material they will likely have at least some useful information and advice for people in the pre, present, and post divorce stages that have questions and may need a helping hand as they make their way through the divorce proceedings.  Here are the eight different questions we asked our ten divorce panel experts:
Question #1- If someone who is considering divorce contacts you seeking advice and or help, what is the first thing you ask them? And what is the first thing you tell them to do? Why? 
Question #2 – What is some of the best and most useful advice and or instructions you offer people involved in a divorce to help increase the chances of a successful divorce outcome?
Question #3 – In your opinion what are some of the positive and negative effects that a prenuptial agreement can have on a marriage? 
Question #4 – What advice and or counsel can you offer a person who is uncertain about divorce that will help them decide if divorce is the right option or not? 
Question #5 – What are some of the most significant and crucial effects a divorce has or can have on a recently divorced individual's life?
Question #6 – In your past experiences and or involvements have you ever noticed certain characteristics, qualities, and or behaviors of a parent (positive and or negative) that plays a role in the child custody outcome? 
Question #7 – What advice and or guidance can you offer someone going through a divorce that might help them maintain a civilized and respectful relationship with their ex or soon to be ex-spouse?
Question #8 – Are there any specific divorce related resources/books/websites/publications/etc… that you recommend for someone in the pre, current, post-divorce stage of life?
Here is the original post shared on Boyd Law (Los Angeles) Blog –
boydlawlosangeles.com/divorce-experts-qa-resource
Here is the same publication shared on the Safer America Blog –
safer-america.com/divorce-experts-qa-resource