No Comments
New Documentary Film, "Divorce Corp.", Offers Up Some Important Lessons - Divorce Help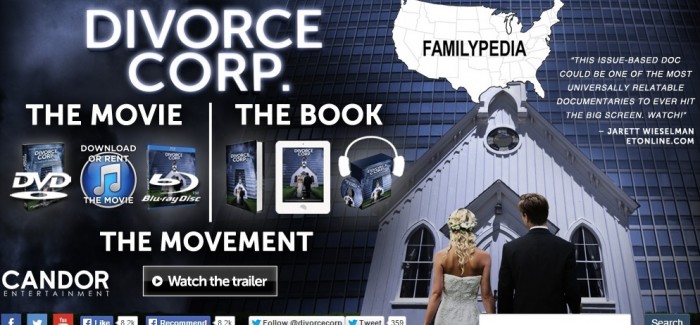 There is a new documentary on the film scene that is receiving quite a bit of attention. You might be particularly attuned to it if you are considering divorce. Divorce Corp. offers a scathing indictment of what is seen by some as a multi-billion dollar a year industry that is more concerned with money than with the well being of individuals who need to end a marriage.
While Divorce Corp. is an interesting conversation starter, it fails to encompass the breadth of less contentious divorce options available. Still, the film can be a good reminder of what you should focus on to ensure that your divorce goes as successfully and as smoothly as possible.
Adversarial process does not mean every divorce is a drawn out battle.
The central theme of Divorce Corp. is painting the American divorce system as a $50 billion dollar a year industry in which insiders profit off of drawn out, contentious proceedings. The film follows the evolution of the divorce system from the point in which California's no-fault divorce law was instituted in 1969 by Ronald Reagan, California's governor at the time.
Divorce Corp. is right about one thing: drawn out divorce litigation can be expensive. But, the film quickly sweeps aside the fact that most divorces are settled outside of court long before there are any contentious appearances before a judge, instead focusing on a handful of the most egregious cases.
Naturally, divorce is somewhat of an adversarial process. What one party gets in the settlement, the other does not. However, this reality does not mean there aren't ways to build value into a divorce settlement by allocating assets fairly and according to the respective priorities of the parties. Setting aside emotions and considering the likely outcome based on any relevant legal arguments can help the parties reach a reasonable middle ground without unnecessarily drawing out the process.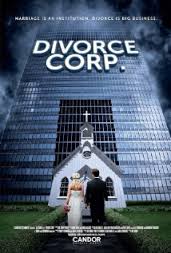 Divorce Corp. might not be a good representation of the divorce system as experienced by the majority of divorcing couples. What it does do well is highlight an important consideration when getting divorced: extreme contention and heated bickering rarely help either party to the divorce in achieving their goals.
To get what you deserve out of your divorce settlement while at the same time avoiding unproductive and costly fighting, it is important to have the right legal counsel. If you are facing divorce, be sure to get in touch with an experienced Los Angeles divorce lawyer. The right attorney will help you reach reasonable solutions in as timely a manner as possible, without undue delay or expense.