No Comments
8 Of Tinseltown's Shortest Marriages - Divorce Help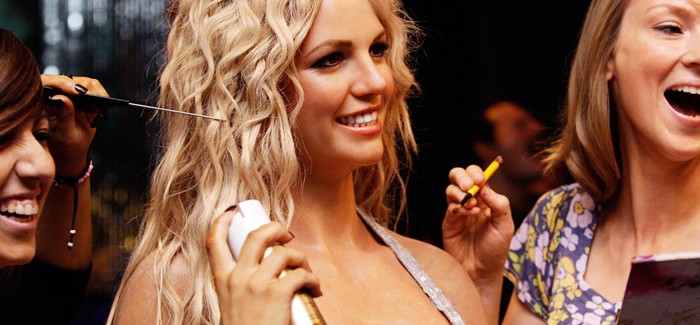 "Till death do us part" doesn't seem to hold much meaning in Hollywood. Every other day a new marriage hits the gossip headlines, and an expected high-profile divorce is quick to follow. The following are eight celebrity marriages that couldn't even make it to a few months, let alone a lifetime:
1. Britney Spears and Jason Allen Alexander: 2 Days
Unlucky in love pop princess Britney Spears never failed to surprise her captivated public when her life began to snowball at only 22 years old. In 2004 Spears and her childhood friend Jason Allen Alexander got hitched in the Little White Wedding Chapel in Las Vegas at around 5 a.m. The pop star wasn't decorated in a white veil, train and wedding gown though – she walked down the aisle wearing jeans and a baseball cap, escorted by a hotel bellman. Alexander waited at the end of the aisle dressed in a casual t-shirt. The pair claimed that they tied the knot in the spirit of the city, but it was later leaked that an ecstasy-induced bender was the culprit that led them down the aisle. Quickly realizing their mistake, perhaps when the two sobered up, they swiftly signed annulment papers and their marriage was over 55 hours later.
 2. Cher and Gregg Allman: 9 Days
It didn't take long for Cher to move on from her infamous marriage to Sonny Bono. Less than one week after their divorce became finalized Cher tied the knot with American rock legend Gregg Allman of The Allman Brothers Band, only to sign divorce papers 9 days later. The remarriage and divorce was perhaps not quite as sudden as it appeared to be to the public. In reality, Cher and Sonny Bono had hidden the demise of their marriage from the public eye for three years and Cher had been sharing her home with Allman for more than three months. When Cher filed her divorce papers, she said in a statement: "I've always believed it best to admit one's mistakes as quickly as possible." Cher and Allman went on to record "Two the Hard Way" together, an album that was critically torn to pieces. The two have a son together, Elijah Blue Allman, who is now leader of the rock-and-roll band Deadsy.
3. Carmen Electra and Dennis Rodman: 9 Days
There wasn't much more the legendary seven-time NBA champion Dennis Rodman of the Chicago Bulls could do to surprise us – we were used to his bizarre fashion choices and erratic behavior. But when the star tied the knot with Baywatch babe Carmen Electra, heads turned. Another early morning Vegas wedding, Electra and Rodman said "I do" in a 7 a.m. ceremony in 1998. "That was just one of those things when we was just partying, partying, partying. And I think decide like, like 2 days deep in Vegas to decide to do the stupidest **** in the world. Go get married, then you wake up and say what the **** did I do?" Rodman told Oprah in an interview. The two had their marriage annulled within nine days, and finalized their divorce 6 months later. Electra and Rodman continued to date for months after the divorce was finalized, but the relationship eventually fizzled.
4. Mario Lopez and Ali Landry: 18 Days
Former Miss USA Ali Landry, and Saved by the Bell star Mario Lopez met at a Miss Teen USA pageant when she was a celebrity judge and he was an emcee. The two dated for nearly six years before finally tying the knot in 2004. Only days after the pretty pair recited their vows, incriminating photos and rumors of Lopez's unfaithful ways reached Landry. Landry quickly annulled the union after just two weeks of being married. Lopez told Howard Stern on his Sirius XM radio show seven years later: "It was my bachelor party. I had no business of being in that position." Lopez went on to marry Courtney Laine Mazza in 2012 and the pair is looking forward to their second child together. Landry wed Alejandro Monteverde in 2006 and had daughter, Estela, and son, Marcelo.
5. Drew Barrymore and Jeremy Thomas: 29 Days
Troubled child star turned Hollywood success story, Drew Barrymore was barely 19 years old when she walked down the aisle for the first time. She had already been engaged twice before saying "I do" to British bartender turned Los Angeles bar owner, Jeremy Thomas. When asked about the relationship between her and her hubby at the time in 1994, Barrymore said: "Usually people live together first and then get married. I guess we're doing it the old-fashioned way. Kind of." Perhaps not so traditional after all. The pair went their separate ways about a month later.
6. Rick Salomon and Pamela Anderson: 68 Days
These two were no strangers to high-profile (and high-conflict) celebrity marriages. Pam Anderson had previously been married to rockstars Tommy Lee and Kid Rock, and Rick Salomon is divorced from notoriously scrappy actress Shannen Doherty. Anderson and Salomon were longtime friends before they decided to tie the knot in the Mirage Hotel in Las Vegas. The ceremony took place during an hour-and-a-half break between two of Anderston's magic shows. Immediately after the nuptials, Anderson went right back to work and announced on stage: "Hello, I just got married . . . I did. I'm distracted. It's a big day. A big day at the office." Anderson and Salomon filed for divorce just over two months later, both citing "fraud," which TMZ assumes is because Anderson promised Salomon that they would have children together.
7. Kim Kardashian and Kris Humphries: 72 Days
This one might just make you want to vomit. At the price tag of more than $10 million, this wedding was arguably one of the biggest fraudulent publicity stunts of all time (though the fraud has not yet been proven). Talentless reality star Kim Kardashian and NBA player Kris Humphries dated for six months before getting engaged. The E! Network's Keeping Up with the Kardashians documented the tumultuous relationship between the pair before the wedding, and aired a two-day special called Kim's Fairytale Wedding. Only months later Kardashian filed divorce from Humphries. In her statement she said: "After careful consideration, I have decided to end my marriage. I hope everyone understands this was not an easy decision." In the divorce settlement, Humphries received $0 of the $7 million he had previously demanded. Kardashian is now pregnant with pop star Kanye West's child.
8. R. Kelly and Aaliyah: 90 Days
Before R. Kelly became better-known for his sexual exploits with underage women than his talents as a musician, he was a well-respected R&B icon. Kelly took the late Aaliyah under his wing as her mentor, and the two became very close while recording an album together – Aaliyah was only 15 years old at the time that she co-wrote "Age Ain't Nothing But A Number" with Kelly. Rumors of pregnancy quickly spread, and sources close to Kelly confirm that Aaliyah was, in fact, carrying Kelly's baby. Kelly married Aaliyah in order to avoid any legal backlash, and on the pair's wedding certificate Aaliyah's age was listed as 18. The wedding was annulled by her parents shortly after, and sources presume that the fallen star either had a miscarriage or an abortion.