No Comments
7 Successful (so far) Celebrity Marriages with Huge Age Gaps - Divorce Help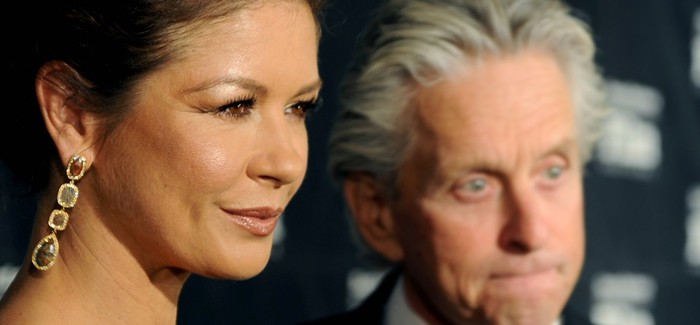 Celebrities rarely show much acknowledgement for what is socially acceptable – they tend to march to the beat of their own drummer, especially in romance. For the following celeb spouses age really is just a number.
Alec Baldwin and Hilaria Thomas: 26 Year Gap

Celebrity icon Alec Baldwin, 54, tied the knot with his yoga instructor Hilaria Thomas, 28, in June of 2012. We wouldn't go so far as to say that this couple has stood the test of time, but they are moving forward together and are taking the steps to build a family. They recently announced that they are expecting a baby girl.
Clint Eastwood and Diana Ruiz-Eastwood: 35 Year Gap

Hollywood legend Clint Eastwood has never been known for his success in monogamy. The now 82-year-old is the father of seven children by five different women. Late in life, Eastwood seems to have finally found his match, Diana Ruiz-Eastwood who is 35 years his junior. The pair has been married for 16 years and claims that there has never been a possibility of infidelity.
Hugh Hefner and Crystal Harris: 60 Year Gap

This anomaly of a pair was originally set to get hitched in June of 2011, but Crystal called off the event just days before the ceremony. Later that week she went on the infamously sleazy Howard Stern show and revealed secrets about her experience with Hefner in between the sheets. "It lasted like about two seconds. I was over it. I just like, walked away. I am not turned on by Hef. Sorry." The following year, after a solid prenup was signed, Harris had a change of heart. Before the wedding ceremony she tweeted "Today is the day I become Mrs. Hugh Hefter. Feeling very happy, lucky and blessed.
Catherine Zeta-Jones and Michael Douglas: 25 Year Gap

Talk about a power couple. These two Oscar winners were born on September 25, exactly 25 years apart. The pair tied the knot in 2000 and has stood by each other's side, through thick and thin, ever since. They have supported each other throughout Douglas' battle with throat cancer, his son's incarceration and Zeta-Jones' ongoing struggle with bipolar disorder.
Celine Dion and Rene Angelil: 26 Years

Some lucky in love youngsters meet their soul mates when they're only schoolchildren. Celine Dion was one of those kids, but the then 12-year-old was unlikely to suspect that 38-year-old Rene Anelil would be her man – her manager, husband and father of her children. They endured troubles along the way, such as Dion's fertility issues and Angelil's throat cancer. Dion says "It's really all about family, love and the children for me."
Kelsey Grammer and Kayte Walsh: 25 Years

They say fourth time's the charm, right? Errr… I guess we'll have to wait and see. After publicly ending his marriage to former Playboy model Camille Grammer, Kelsey went on to pursue a relationship with his mistress, British flight attendant Kayte Walsh – 25 years his junior. The two tied the knot only two weeks after Kelsey was granted a divorce from Camille. Kelsey and Kayte went on to have a baby girl, Faith Evangeline Elisa.
Dick Van Dyke and Arlene Silver: 46 Years

Six years after meeting on the red carpet at the Screen Actor's Guild award ceremony, 86-year-old iconic TV personality Dick Van Dyke became a newlywed again when he married 45-year-old makeup artist Arlene Silver. While at the 2013 SAG awards where he received a lifetime achievement award, Dick Van Dyke reminisced about his first encounter with his bride, saying "It was the first time I ever hit on a woman in my life!" Van Dyke's publicist says that he has never seen the celebrity happier.