No Comments
6 Famous Gay Marriages and Engagements - Divorce Help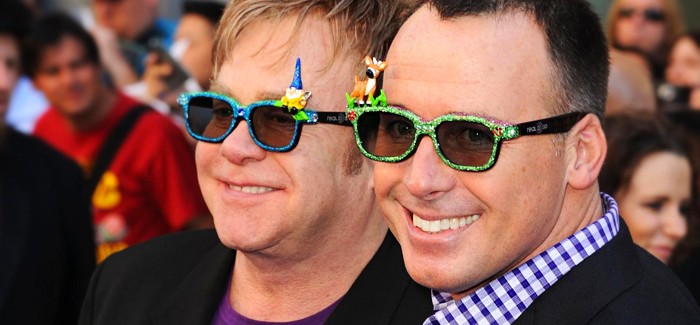 Now that the stigma of being "out" is transforming into being seen as a trendy and fashionable lifestyle, celebrities are no longer risking their careers by making their homosexuality public. These six celebrity couples have taken advantage of the cultural shift and changing marriage laws in the U.S. and are celebrating their love for one another in matrimony.
Ellen DeGeneres and Portia de Rossi:
The drop-dead gorgeous actress, Portia de Rossi, told Oprah during a sit-down interview that she felt an immediate draw when she first laid eyes on "the world's funniest woman" Ellen DeGeneres. The two moved slowly, though. Ellen couldn't sense Portia's lust and although she desired her she quickly assumed Portia's disinterest. The two gave up hope for quite some time before finally beginning their whirlwind of a relationship. it took Portia 3 years to tell Ellen how she felt because she wasn't openly gay at the time and didn't want her sexuality to affect her career. They set a date for a ceremony to simply express their love, and just before the date approached California legalized gay marriage. The pretty pair tied the knot in August of 2008 at an intimate ceremony in their Los Angeles home.
Cynthia Nixon and Christine Marinoni:
The feisty "Sex and the City" star had always been known for her troubles with men on the series, and up until she met Christine Marinoni she had ups and downs with males in real life as well. The two met at a same-sex rally in New York, back before same-sex marriage was legal in the state. Three years later in May of 2012 Nixon and Marinoni got hitched. When asked about her sexual orientation, Cynthia explained: "In terms of sexual orientation, I don't feel I've changed. I'd been with men all my life and I'd never fallen in love with a woman. But when I did, it didn't seem strange. I'm just a woman in love with another woman." Christine gave birth to their son, Max Ellington Nixon-Marinoni in February 2011 while they waited until it was legal for same-sex couples to marry in New York.
Elton John and David Furnish:
The famously exuberant and flamboyant Sir Elton John wed his partner of 11 years, David Furnish, in 2005 at a simple and private ceremony among the couple's parents and closest friends. The pair took advantage of the new (at the time) law that gave gay couples legal recognition for their relationship. Prime Minister Tony Blair acknowledged the two at a news conference, congratulated them and said " . . . to all the other people exercising their rights under the civil partnership law, I think it's a modern, progressive step for the country and I'm glad we did it." Britain's most famous gay couple had their firstborn, Zachary, two years ago and just welcomed their second child, Elijah, three months ago. Elton John and David Furnish named the magnificently eccentric Lady Gaga to be the godmother of both children.
George Takei and Brad Altman:
The star who is becoming more and more well-known for his eclectic social media prominence than for his memorable role in Star Trek, married Brad Altman in Los Angeles after spending 21 years together.
In his vows, George Takei said: "Some of the things I have called you I can repeat here. I have called you my life partner, my significant other, my longtime companion, my lover. Now the California Supreme Court says our Golden State has marriage equality. Beginning today, a dream comes true for me. I can add 'my husband' to the list of things I call you." Takei and Altman were among the first gay couples to legally tie the knot in West Hollywood when California began allowing marriage licenses to same-sex couples in 2008. They made their marriage a public affair, using the opportunity to take a stand for gay rights.
Jesse Tyler Ferguson and Justin Mikita (engaged):
Wedding bells are on the horizon for this Modern Family star and his partner, Justin Mikita. The couple got engaged in July of 2012 while vacationing in Mexico. They are looking forward to a summer ceremony and haven't let the normal wedding day stresses get to them. "No Groomzilla here," Ferguson said. The pair also founded a bow tie company called "Tie the Knot" in support of gay marriage, that combines all of their favorite things: humor, style, individuality, fashion, art and equality. All proceeds will go to various organizations that fight for the rights of gay and lesbian Americans.
Sara Gilbert and Linda Perry (engaged):
"The Talk" co-host and former "Roseanne" star Sara Gilbert recently got engaged to her girlfriend, singer-songwriter Linda Perry. The romantic scene was one that most girls only dream of. The two were having a picnic together in Los Angeles when a street musician began playing their favorite song. Then, surrounding picnickers pulled out their own string instruments and began serenading them all together. Perry then pulled on a series of T-shirts, each with the words "Will" "You" "Marry" "Me." dug into her backpack and retrieved a ring. The couple's mothers and friends were present for the engagement. 'It's like the most amazing proposal ever," Gilbert said.