No Comments
7 Celebrity Marriages That Are Still Going Strong - Divorce Help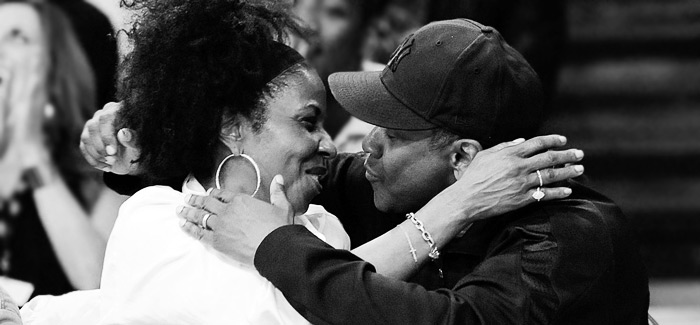 With a different cheating scandal, shocking split and infamous divorce clogging gossip columns every day, we tend to forget about the celebrity marriages that last. Between the long hours, extensive travel time, on-set temptation and fan adoration that can make anybody's ego grow through the roof, the stars who are able to make it work deserve some recognition. Here are seven celebrity marriages that have stood the test of time:

Bill and Camille Cosby: 49 Years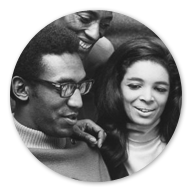 One of this century's most beloved celebrities and family men, we remember Bill Cosby speaking fondly of his wife while on stage, and making us laugh with his heartfelt stories of he and Camille's five children.
Bill met Camille on a blind date while she was attending the University of Maryland. They married in January of 1964 and went on to have four daughters and one son. They endured the perils of marriage and family tragedy together when their only son was gunned down in Los Angeles while changing a tire.

"All men should freely use those seven words which have the power to make any marriage run smoothly: You know my dear, you may be right." -Bill Cosby. A man who truly knows how to keep a woman happy.
Christopher and Georgianne Walken: 44 Years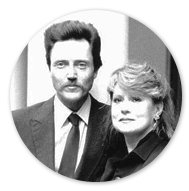 Silver screen icon Christopher Walken met his wife, casting agent Georgianne Walken, while touring with "West Side Story" in Chicago. The two tied the knot in 1969. He lives in his house in the country while Georgianna lives in their New York City apartment. Christopher's birth name is "Ronnie," but he thought that Ronnie sounded more like a sneeze than a name, so he adopted the name Christopher. Georgianne and Christopher's two brothers are the only two people who still call him Ronnie.
Billy and Janice Crystal: 43 Years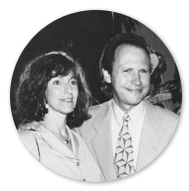 "The reason we are together, is because she puts lead in my shoes and doesn't let me fly off the earth. And it's always been that way." Though we might not call Billy a romantic, he sure can make a woman laugh.
Years before Billy's film debut, funny man Crystal married Janice Goldfinger in June of 1970. Three years later the two became parents and have two daughters, actress Jennifer and producer Lindsay. The wholesome comedian loved caring for his dear girls, and would even take them along with him when he performed at New York's improv club Catch a Rising Star. Billy and Janice reside in Pacific Palisades, California and are now proud grandparents.
Suzanne Somers and Alan Hamel: 36 Years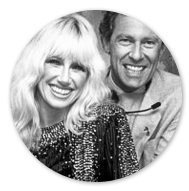 This fiery pair met in 1969 when Suzanne hit her first break as a prize model on the syndicated game show Anniversary Game starring Alan Hamel. The couple was together for eight years before they tied the knot in 1977, and Hamel became Somers' manager.
Hamel said in a 2006 interview "We have a very sick personal relationship. It's something of an anomaly in Hollywood, or anywhere. We've been together for 37 years, we're together 24 hours a day by choice, and we love it. If you're married to someone you really dig, what could be better than working with them and being with them all the time?"
Somers has revealed that her two secrets to a long and healthy marriage are "talk, talk, talk" and "great sex."
Meryl Streep and Don Gummer: 35 Years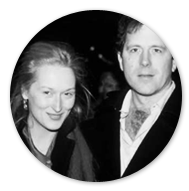 Not only has Meryl Streep been named one of the most pivotal actresses of our time, her marriage to Don Gummer is considered by some to be the most successful marriage in show business.
After enduring the tragic death of her previous fiance actor John Cazale, Meryl met Don through her brother, Harry, who had been longtime friends with Don. The lovely couple had a quiet ceremony in September of 1978 at her parent's home in Connecticut. The two went on to have four children and a beautiful family life that many couples in the biz envy.
Streep's knows her stuff when it comes to her career and her man. Her marriage secret is "goodwill and willingness to bend – and to shut up every once in a while."
Samuel L. Jackson and LaTanya Richardson: 33 Years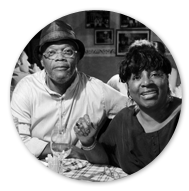 Movie legend Samuel L. Jackson married actress and sports channel producer LaTanya Richardson in 1980, after meeting in class at Morehouse College. The two welcomed daughter Zoe three years later.
Jackson told Ebony Magazine that "LaTanya has a great sense of humor, a great love of life and a great love of the people around her." The couple has admittedly gone through rough patches, as LaTanya has joked that the secret to their marriage is amnesia. She followed by reassuring that their relationship has strengthened over time. In 2009 the pair began their charitable organization to help support education.
Denzel and Pauletta Washington: 30 Years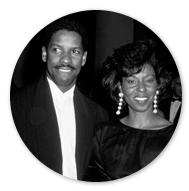 This handsome Academy Award winner, named People Magazine's "Sexiest Man Alive" in 1996, didn't let the female adoration lead him to stray. Denzel met his wife, Pauletta Pearson, on the set of the TV movie Wilma in 1977. Six years later they tied the knot in 1983. The two had four children together, all of whom they have expressed their utmost adoration and pride for.
The happy couple renewed their vows in South Africa in 1995. The ceremony was officiated by Archbishop Desmond Tutu. A man true to his roots, Denzel has been quoted saying "Acting is just a way of making a living, the family is life."
When Oprah Winfrey asked Pauletta if she feels jealous of his devoted female fans, she responded "No, because, you know why? He's coming home."