No Comments
Is Divorce Really On the Rise During COVID-19?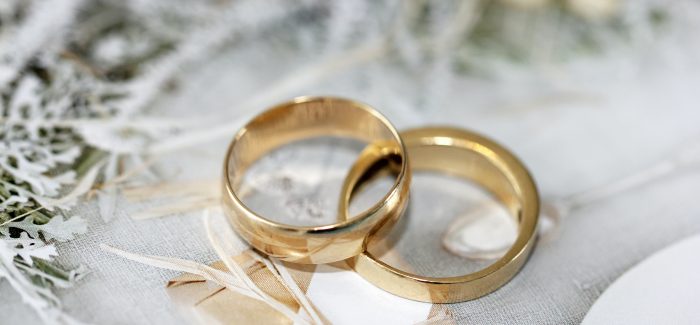 2020 was a challenging year, to say the least. The COVID-19 pandemic reshaped daily life, took over news headlines, and claimed nearly 2 million lives. From the beginning, those watching the trends in other countries that were hit by COVID-19 sooner predicted that there would be a spike in divorces.  And divorce lawyers across the country noticed an increased demand for their services.
Given the uncertainty of the global economic situation and the stress of being quarantined with normal social outlets stripped away, this prediction makes sense. So for the second half of 2020, we saw headlines like "Pandemic Drives Couples to Divorce or Seek Help" and "Divorce Rates Skyrocket in U.S. Amid COVID-19."
But did the divorce rate really rise in 2020? The data tells a more complicated story. 
Predictions of a Surge
One reason many people expected an increase in post-lockdown divorce is because of what happened in China: as quarantine ended, there was a surge in divorce filings. This was speculated to be the result of a lockdown-induced backlog, compounded by rising spousal conflict amid the stress of being quarantined in close quarters.
Additionally, early data has indicated a worldwide rise in intimate partner violence throughout the pandemic, creating what was termed "a pandemic within a pandemic." Between the elevated divorce rate in China and the surge in domestic violence, it seemed inevitable that the COVID-19 pandemic would lead to a spike in divorces in the United States.
Indications that Divorce Is Up
Many Americans' overall stress levels have increased during the pandemic, and marital stress has become increasingly common. The American Family Survey (AFS) found that 34 percent of married men and women ages 18 to 55 report the pandemic has increased stress in their marriage.
LegalTemplates, a website that sells legal forms online, reported in July that they saw a 34% increase in divorce agreement sales during COVID-19, compared to the same period in 2019. This peaked on April 13, about 3 weeks into most state-imposed lockdowns.
However, it is important to note that both of these statistics reflect increased stress and interest in divorce. They do not reflect an actual rise in the divorce rate. Because that information is rarely available in real-time, it will be difficult to see the full picture for some time to come.
Indications that Divorce Is Down
Now that 2020 has drawn to a close, early divorce and marriage statistics suggest that while the marriage rate plummeted (which is not surprising, due to how many weddings had to be postponed because of restrictions on gatherings), so did the divorce rate. 
A study from Bowling Green State University's Center for Family and Demographic Research analyzed monthly divorce rates in five states based on previous years. From March through September, the rate of divorce in Florida dropped 28%. In four of the five states studied, the divorce rate dropped below expected levels. Most other states haven't reported their 2020 divorce statistics yet, so it is unclear whether this data will be replicated across the country.
Another survey by AFS discovered that 58 percent of married men and women 18 to 55 said the pandemic has made them appreciate their spouse more, while 51 percent said their commitment to marriage had deepened. Perhaps the overall effects of COVID-19 have been consistent with what tends to happen in tough times: people band together with loved ones, and the divorce rate falls. For example, the divorce rate dropped significantly during and after the Great Recession.
Predictions for 2021
However, the reason for divorce rates not surging as much as expected could be because the pandemic is not over yet. For months there have been backups in the court system, so the divorce process has been slower than usual. Or perhaps some people are waiting for things to normalize before filing for divorce, so they're temporarily staying together for practical reasons. There could still be an uptick in divorces in 2021. 
At the time of this writing, in late January 2021, the COVID-19 pandemic is still raging. Even after it eventually ends,  we're likely to see effects of the fallout for months to follow. Ultimately, it's still too soon to say whether divorce rose or fell as a result of COVID-19.