No Comments
What to Know About Intimate Partner Violence and COVID-19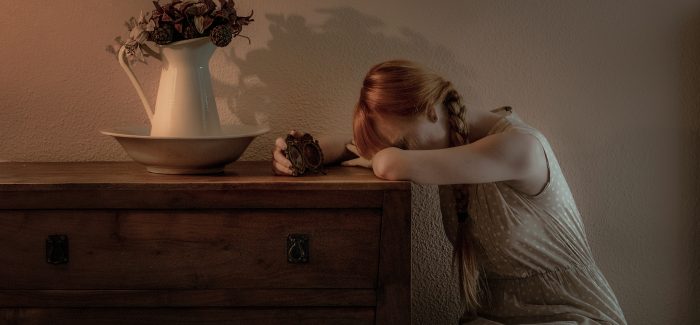 As COVID-19 upends all aspects of daily life and preys on the weak spots of societies, a dark truth has emerged: domestic violence is surging worldwide during the pandemic. The correlation between shelter-in-place orders and a rise in domestic violence shouldn't surprise us, as this dangerous public health problem tends to rise up during times of economic hardship and natural disasters.
Domestic violence is an umbrella term that includes child abuse, intimate partner abuse, and elder abuse. Intimate partner violence (IPV) refers more specifically to abuse of a current or former romantic partner. Both of these are rising during the coronavirus pandemic, and this article will use both terms to refer to the more specific intimate partner violence.
Rates of domestic violence in the United States were high before the pandemic, with as many as 1 in 4 American women experiencing IPV. And unfortunately, COVID-19 seems to have created the perfect storm for an epidemic of violence. Read on to learn about factors contributing to the rise, options for seeking a divorce during the pandemic, and what to do if you or someone you love is trapped in a violent relationship.
Domestic Violence Skyrocketing During COVID-19
Recognizing the threat of intimate partner violence, particularly to girls and women, who overwhelmingly bear its burden, the UN and governments around the world have been working to emphasize women's safety during this time. The concerning reality is that home isn't always safe: many women were and are trapped with abusive partners during the pandemic.
While some organizations and cities have noted lower levels of reported domestic violence, other metrics indicate that violence is quietly, dangerously on the rise:
Alaska, the state with the highest rates of sexual assault and women killed by men, has recently experienced a

slew of domestic homicides

. The state has also seen a rise in calls to domestic violence shelters and a decrease in the number of beds available.

In Los Angeles, Seattle, and many other cities, domestic violence centers and police departments are receiving an

influx of calls

compared to the same period of time last year.

New York City's

2020 murder rate is 25% higher

than 2019's (although this likely also has to do with the state's bail new reform law and social unrest related to police brutality and racism, in addition to the pandemic).

There have been reported increases in strangulation, which is one of the most deadly forms of domestic violence and also a predictive factor of homicide.

In some states like Utah, many

domestic murders involve firearms

. Across the country, gun sales have spiked during the pandemic, inciting fears that domestic violence is being underreported.
Factors Contributing to the Rise in Intimate Partner Violence
High levels of global uncertainty teamed up with stay-at-home orders enacted to flatten the curve and inadvertently created a perfect storm in which intimate partner violence could flourish. Key factors involved in this specific situation include:
Isolation: A classic tool of abusers, social isolation has been encouraged by the government like never before. The unique dynamics of these mandates allows for the normalization of abuse, gaslighting, and victims' increased reliance on their abusers.
Stress: In no short supply during the pandemic, increased levels of long-term stress and societal uncertainty have been shown to correlate with an increased prevalence of IPV during natural disasters and epidemics.
Economic Anxiety and Unemployment: Intimate partner violence becomes more prevalent in a bad or uncertain job market, potentially as a response to the perceived threat to masculine identity.
Alcohol: Due to its effect on aggression, alcohol use is considered a predictive factor of IPV. In March 2020, online

alcohol sales were up by 243%

.
When several of these factors are present at the same time, they can work together to create a dangerous domestic situation. They can also influence each other, perpetuating a vicious cycle.
As lockdowns end and economies gradually reopen while the threat of the virus still looms large, will domestic violence decrease? No one knows for sure, but we can hope that increased public awareness of the problem and advocacy for better protections for survivors can help.
Domestic Violence Laws
While federal laws exist to prevent those convicted of domestic violence, they are limited. According to a recent data compilation by the law firm Twyford Law Office, 30 states currently have additional laws providing more comprehensive restrictions on gun possession for domestic violence offenders.
As COVID-19 catalyzes a scourge of intimate partner violence, it also has the potential to expose the need for more comprehensive laws against domestic violence and all its ugly societal implications.
Seeking a Divorce During COVID-19
COVID-19 is also taking its toll on marriages. Whether you are a victim of intimate partner violence or not, you may be considering divorce. While COVID-19 affects the divorce process, it is still possible to get a divorce during the pandemic. You may have to accept obstacles like delayed timelines and state courts that are backlogged due to closures. Divorce attorneys are still hard at work during the pandemic, however, so you can work on finding the right divorce lawyer and process for your situation. Most lawyers are available by phone, email, and videoconferencing during this time.
Facing Violence? Get Help
If you need help, please call the National Domestic Violence Hotline at (800) 799-7233. If you're unable to speak safely, you can log onto www.thehotline.org or text LOVEIS to 22522. Their advocates are available 24 hours a day, 7 days a week, to help you. You may also contact your local police department to make a report or request a restraining order. If you are in an emergency situation, please call 911.