No Comments
5 Songs Inspired by Divorce - Divorce Help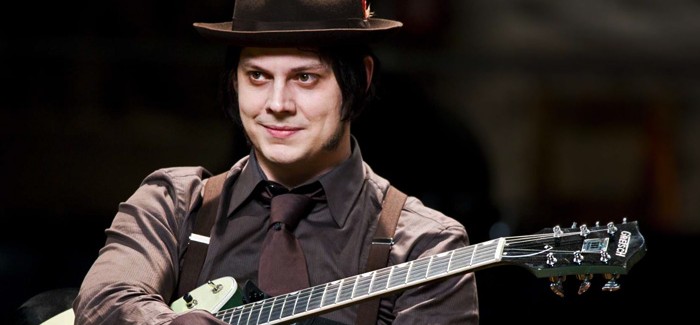 Music soothes the soul, and is known to help us get through the most trying of times. Songs pull at the heartstrings of fools in love, and tear at them when breakups are on the horizon. The following anthems of separation were inspired by real-life divorces.
Tammy Wynette "D.I.V.O.R.C.E" (1968):
Wynette wrote her number one hit,"D.I.V.O.R.C.E," about the first two of her eventual four divorces.
With the song beginning,"Our little boy is four years old and quite a little man/So we spell out the words we don't want him to understand," Wynette won over the hearts of divorcing wives everywhere who could relate. Wynette's husbands included Euple Byrd, Don Chapel, George Jones, Michael Tomlin and George Richey, to whom she remained married to until she passed away in 1998.
Jack White – "Love Interruption" (2012):
The song titled "Love Interruption" on the album "Blunderbuss" is built off a simple melody, and darkly muses about White's unmet expectations of love and marriage. With vicious and telling phrases like "grab my fingers gently, slam them in a doorway," White offers (what we assume is) an inside look at the divisive, crumbling relationship he had with former wife, model and musician Karen Elson. White and Elson signed their divorce papers only seven months before the single was released.
Marvin Gaye – "When Did You Stop Loving Me, When Did I Stop Loving You" (1978):
Marvin Gaye's "Here, My Dear," was quickly dubbed the divorce album – It was even titled as such, as his ex-wife Anna Gordy was awarded a portion of the album's earnings before it was even recorded.
In "When Did You Stop Loving Me, When Did I Stop Loving You," Gaye included lyrics like "You say you love me with all your heart/If you ever loved me with all of your heart/You'd never take a million dollars to part."
Fleetwood Mac – Virtually ever song on "Rumours" (1977):
This iconic album lives on to be one of the most legendary break-up albums of our time (of all time, for that matter as it became the biggest-selling pop album to date). "Rumours" was recorded after the incestuous nature of the band began to unravel and hearts began to break. Bassist John McVie and his wife, keyboardist/singer Christine McVie had filed for divorce. Meanwhile, guitarist/vocalist Lindsey Buckingham and vocalist Stevie nicks ended their relationship, and Nicks fled to the arms of drummer Mick Fleetwood. Tracks with titles like "Go Your Own Way," "I Don't Want to Know" and "Never Go Back Again" make this album a heartbreak go-to.
Usher – "Papers" (2009):
Several months after filing divorce from wife Tameka Raymond, R&B artist Usher released a song titled "Papers," that let the listening world know how he felt about their breakup. "You claim you hate who I was, but that's the reason you here now/You think I don't know what's up, but sweetheart that's what ruined us." Whenever a celebrity makes their personal life public, matters are bound to get messy. Usher and Raymond's divorce was highly contested, and even involved Usher's demand for a DNA test to determine that he was, in fact, the biological father of their son, Naviyd.